The title of this post:"Successful Dreams are illustrations from the book
written by your soul", is what Sazia Kazia did chose for her post it tells us
a bit about her feeling. Not everybody has successful dreams ,it needs work,
dedication, persistence and it needs to love what we do.
I want to introduce her here and we will learn more about her.
She is doing what she loves and follows her passion.
Sazia is a young Blogger and her passion is to write about natural
beauty tips and natural health . She lives in Visakhapatnam, India,
Andhra Pradesh, on the Bay of Bengal. The City is known as a Jewel and
the Goa of the East Coast.
Sazia is working as Reconciliation Analyst during the day and besides
her housework, she does blogging. Her passion, and dream is to help others to stay
healthy and beautiful.
May she get recognized and have successful dreams.
Read what  Sazia has to tell us about herself below.
"The purpose of human life is to serve, and to show compassion and the will to help others."
– Albert Schweitzer
Successful Dreams – Do What You Love
Hi, I am Sazia Kazia founder of www.sazworld.com. I am writing on my multi-niche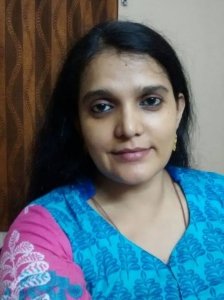 blog about Beauty Tips, a completely free Herbal beautician course.
Health tips:- How we can cure diseases through natural fruits and remedies
Recipes:-veg and non-veg recipes.
About Myself
I am passionate about spreading good words, which is helpful and beneficial to others.
From childhood, I am habitual of learning and teaching. I always love to learn new
things and love to teach others about what I know and in which I am successful.
I am very emotional and sensitive and I can't see others pain I get tears.
I always try  not to hurt others with my words or activity. I always respect the people and
acknowledge them whether they are wealthy or not it doesn't matter to me.
The real wealth is attitude and good deeds I believe.
I have seen wealth and was born and brought up like a queen. I don't know how much my
father used to earn but he brought us up in a way that I never knew what desire was.
After I passed the 10 standard school, I got married. After my marriage, I moved to Visakhapatnam
along with my hubby. He loves me very much.
After marriage, I completed M.A through Andhra University. When I was in B.A I got a job and
my career started there. I was not aware of the world and outside people slowly I started
to understand people. Now I am working in MNC Company as a reconciliation Analyst.
I like my job and I am happy with it.
I started blogging in November 2014 and started writing articles.
I joined  many groups and learnt a lot. I was inspired by so many bloggers because of their
knowledge and passion they are: Abdul Wali, Imran Uddin, Iftekhar Ahmed, Gaura Jaggi,
Suprabhat Mondal, Syed Wajeed, Harleena Singh, Rahul Poonia, Mohd Arif, Rahis Saifi and
many more who are always helpful and good teachers.
I joined PAC which is an awesome community with the reciprocal method. I am happy to be in
this community and other groups of Facebook including PTI. In PAC I came to know about so
many bloggers who are very knowledgeable and kind.
I met Erika Mohssen-Beyk mam and Lesly Federici mam in PAC who are very nice, helpful and
kind. I am very thankful to all people and bloggers for their support and help.
The Traffic of my blog is good and  it depends on update and sharing.
I want to spread my word about health and beauty and reach  maximum people so they can
get good health and natural beauty. I am writing after lots of research and all articles give true
information which is experimented by researchers and doctors.
The beauty tips have been approved to help by clients and myself self before writing.
I have completed an Herbal beautician course in a recognised institution and have many
doctor friends who analyse my content.
Where there is a will there is a way. It is not only for money it is my pleasure to write about health
and beauty which I'll continue.
Blogging is not an easy task. There are so many things we need to follow and apply, after job and
household work I am often unable to give sufficient time for blogging.
I like to get recognition for my work and on a good level recognised in blogging.
To know about herbal beautician course and Health tips Visit www.sazworld.com.
Thank you so Much, Sazia
"Let the beauty of what you love be what you do."
-Rumi
"Don't ask yourself what the world needs; ask yourself what makes you come alive.
And then go and do that. Because what the world needs is people who have come alive."
– Howard Thurman
Let us give her our good intention and best wishes for her dream.
To her successful dreams 🙂